ISO 9001 certification is the internationally recognized standard for the quality management of businesses. It pertains to the processes that create and control the products and services of the organization supplies, and it also prescribes systematic control of activities to ensure that the needs and expectations of customers are completely met. ISO 9001 is designed and intended to be applied virtually on any product or service and is executed on any processes anywhere in the world.
An organization with certified quality management system demonstrates the organization's commitment respectively to quality and customer satisfaction. Implementing a quality management system will help your organization to enhance customer satisfaction, achieve consistency, and improve internal processes. The QMS (quality management system) can also help to minimize the risk on customer expectations that are not met initially by the organization.
Quality Plus offers ISO 9001 certification throughout UAE. We at Quality Plus ensure that the company is only certified with an ISO 9001, if they meet the quality management standard, properly. For this purpose, we even provide ISO internal audit training that seek to educate the employees or business managers to check the quality standard of their products and services. This way, a business become able to analyze whether their quality system is ISO 9001 certification attainable or not and also helps to better the quality standard of the company to a great extent.
If you are a UAE based business, wanting to increase your quality efficiency, then consider taking help from the ISO consultants of Quality Plus in Abu Dhabi, UAE. They will guide you with ways to enhancing your business quality management system and will help you to reach a performance level that will enable you become eligible to obtain an ISO 9001 certification.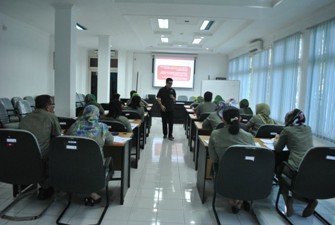 Main Highlights to ISO 9001 Certification
ISO 9001 quality management system certification enables an organization to demonstrate its commitment to quality and customer satisfaction, as well as continuously improving its operations. The internationally recognized quality management system standard is the preferred solution for any organization worldwide.
The goal of this management system is for all organizations to seek continuous performance improvement. All requirements for quality management of the product or service are covered in ISO 9001 that includes a quality planning requirement along with policies, objectives, and quantifiable targets.
Overall, the effect of the requirements of the standard is to minimize the instances where documented procedures are mandatory and to allow the organization the freedom to determine the type and extent of documentation needed to support the operation of the processes that make up the quality management system.
Brief about the ISO 9001 Standard
The organization driven objective towards a quality management system should be a strategic conclusion. Here are some of the reasons why a business should attain ISO 9001 certification.
Meeting Customer Requirements
Perhaps the most obvious advantage of being ISO 9001 certified is being able to meet the increasing demands of customers. Many customers demand that the brands, products, and services that you use are of the highest quality and of course, ISO 9001 will help you to assure customers of that quality through documented procedures. Indeed, by continually improving the quality of your product and processes, you can exceed your customers' expectations, meaning they will be more likely to come back again.
Get More Revenue and Business from New Customers
Once you receive your ISO 9001 certification, organizations and even entire markets you never thought accessible will be open to you. Furthermore, being ISO certified allows you to charge a premium for your service that people will be more prepared to pay.
Improve Company and Product Quality
ISO 9001 certification, being a quality management system, is all about quality! So, when adapting a QMS, you can expect to see an increase in quality in every product and process across your entire organization. This includes your safety management, training procedures, and even your staff.
Describe, Understand, & Communicate Your Company Processes
Attaining ISO 9001 certification needs that you identify and analyze your business processes, with the purpose of optimizing these processes, which can only be achieved through effective quality management. Safe to say, conforming to ISO 9001 requirements will help you to learn more about how your business functions.
Develop a Professional Culture and Better Employee Morale
ISO 9001 can motivate and empower employees. A robust quality management system offers employees with everything they need to perform well such as clear expectations, tools they need to perform the tasks expected of them, and quick, actionable feedback on their performance. Having a robust quality management system in place will also help considerably in establishing a positive safety culture.
Improve Efficiency, Reduce Waste, and Save Money
By attaining ISO 9001 certification, you can improve the efficiency of your business while reducing waste and saving money.
How to Get Started With ISO 9001?
Becoming ISO 9001 certified means to pass a physical certification audit by a registrar. To get certified, the standard necessitates that every business should maintain the following six documented procedures, such as:
✓         Control of records
✓         Control of documents
✓         Internal Audit
✓         Control of nonconforming product/service
✓         Preventive Action
✓         Corrective Action
✓         And many more
To get started with ISO 9001, it is worth thinking firstly about what your business wants to achieve and about how these documented procedures function in your business as it stands. Obviously, if your business hasn't adopted any of these procedures, it's likely that you are either I) operating against the law, II) not achieving your objectives, or III) operating very ineffectively!
In such a case, it is vital that you hire someone, either internally or externally with experience of implementing quality management systems as soon as possible, and let them start identifying how your operations can be improved upon. For this purpose, you may seek help from our team at Quality Plus in Abu Dhabi, UAE.
Once these documented procedures have been set up and your ISO 9001 quality manual is complete, your business will go through two stages of auditing, where the registrar will check your documented procedures and ensure that they are actually being followed across your entire business.
For better knowledge and understanding, call our professionals at +971 2 666 3133 or visit www.qualityplus.ae