Today's market competition is more for gain and profit in business. Every business wants to achieve the maximum amount of revenue within a short span of time period. To achieve the desired result within a shorter time span, a business needs to make a mark among customers and display its individuality. Here is when ISO certifications work best!!
Nowadays, customers prefer the companies, which provide good services, and have a track record of minimum losses due to service or product failures. These qualities can be identified in a business through ISO certifications. The ISO certifications not only ensure the reliability of a business but also emphasize on the individuality of the organization and make them stand different from others.
So, if you want to achieve the trust of your customers and increase your revenue and profitability, then become certified today. The certification process is not atoll difficult. You just need to contact an ISO certification body, who will then audit your business management system and if found any errors then make correcting suggestions, in order, to achieve the certification of ISO. You can contact Quality Plus in Abu Dhabi for ISO certifications in UAE. They are providing good and reliable ISO certification services to businesses across the UAE area. Get to know about them by speaking to their ISO consultants at +971 2 666 3133!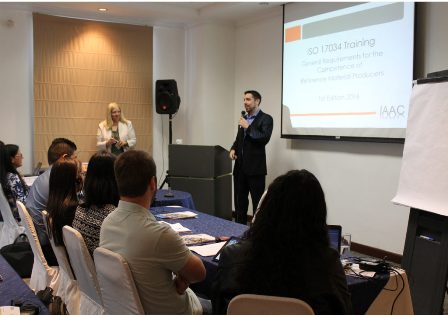 ISO Certifications – What Is It Actually?
ISO stands for international organization for standardization. ISO certification is a standard for an organization to recognize internationally for branding your business. If you have started an industry with a new business idea, better to take an ISO certificate to improve your business and gain the maximum customer attention. However, in order, to acquire an ISO certificate, you must contact the best ISO certification bodies in UAE like Quality Plus.
ISO Standards varies from Different Areas of Business, such as:
➢        ISO 9001 for quality management
➢        ISO 14001 for environment management
➢        ISO 18001 for occupational health and safety management (OHSAS)
➢        ISO 22000 for food safety management
➢        And many more alike
Each of these ISO certification standards has its own importance based on your business. You can seek any of these ISO certifications by taking the assistance of the top ISO certification companies in UAE. Quality Plus in Abu Dhabi offers ISO certification and training services in and around UAE.
How ISO Certification Helps Raise Business Standard and Profit?
ISO certification is not only helpful to grow your business but also in many ways promote your business in the best manner, in order, to grow your stakeholders legally. By promoting the ISO certificate in your website, you can give confidence to your supply chains.
Some Benefits of ISO Certifications
If you are still having the confusion that whether ISO certification is helpful for your business or not, below are some important reasons that can elaborate how certification can help boost your business growth and profitability.
➢        Builds Brand Value
In the recent times, branding is considered as one of the major marketing strategy in the business organization. All are doing more hard work to get branding in their business. Through, ISO certification most of the companies get good brand reputation for their business. It helps to increase the brand value.
➢        Reaching more Customers
Usage of ISO certification is increasing continuously in the present scenario and the customers are more preferring ISO certified companies rather than non ISO certified companies. The main reason for this change is that an ISO certification upholds quality and reliability. Customers can be assured that the product or service offered by an ISO certified company will be good. Any company meeting the ISO certification requirements is believed to be efficient and reliable.
➢       Offers a Competitive Advantage
ISO certification offers a competitive advantage to companies. Customers always prefer an ISO certified company more than a non ISO certified company.
➢        Efficiency
As per the business point of view, the most important thing is efficiency. In that most of the business holders are getting confused to understand their business efficiency. But in ISO certification the trainers will give how to maximize efficiency. Their ISO certification training services will help you understand the best methods of enhancing the efficiency of the business. This helps to boost business performance and increase profitability.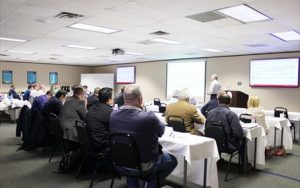 Conclusion
On going through the above reasons, it can be concluded that getting an ISO certification for your company would be a smart move for any kind of business to reach the maximum number of customers and generate greater amount of revenue. So, be the first mover in the field by getting an ISO certification for your firm.
If you need help to get certification for ISO and your business is located nearby UAE, then seek ISO certification services from Quality Plus in Abu Dhabi, UAE. You can get a wide range of ISO certification services from here.
To get more details, speak the professionals of Quality Plus at +971 2 666 3133 or you can also visit www.qualityplus.ae!!